Gallery Blocks bring together a unique combination of text, color, photos, and 3D construction to create a stunning display!
This innovative and unique product helps you showcase your creativity with multiple options. The floating blocks create impact when incorporated in the design of the base to make your images or text standout. Each individual block and backing can be printed with your own images and artwork, or choose from several pre-designed templates.
Construction: Professional Print Laminated Over a Wood Box
Configurations: Single & Floating Gallery Blocks in 27 Configurations
Care: Clean with a Damp Cloth
Display: Cleat Hanger (included)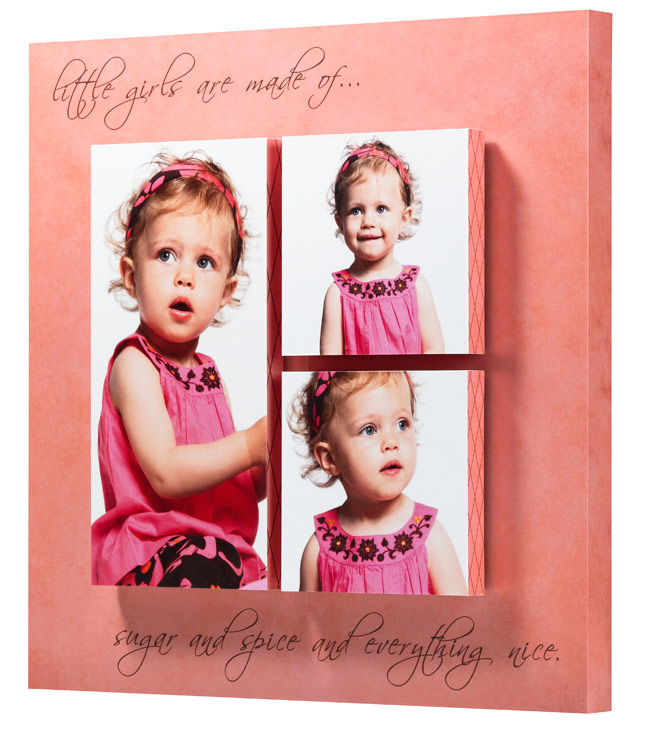 Construction
Kodak Endura Metallic prints are carefully laminated onto a high-quality wood box.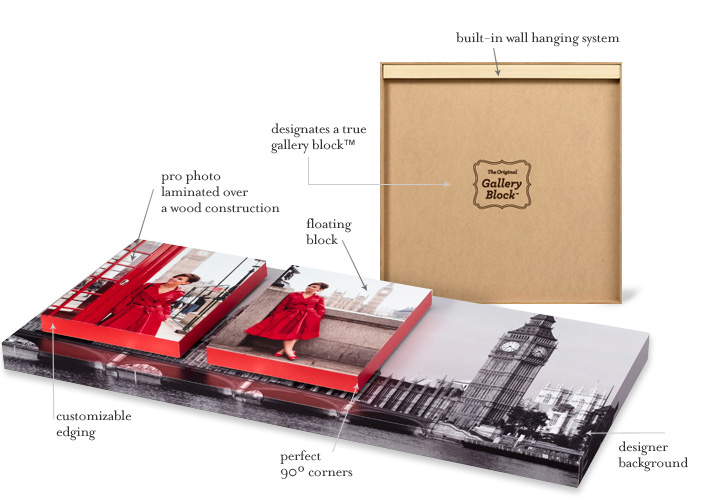 Floating Gallery Blocks
Floating Gallery Blocks™ feature a block that is float-mounted on a background block to create a 3 dimensional art piece that is sure to impress. Personalize your Gallery Block with customizable edging and designer backgrounds.

Single Gallery Blocks
A "Single" Gallery Block is a single professional print laminated over a solid wood constructed box. Single Gallery Blocks are easy to maintain, easy to hang, with no folded corners and perfect manufactured 90° angles. A unique alternative to Canvas Wraps that will wow any client. Images can wrap around the edges, or add your own custom border graphics.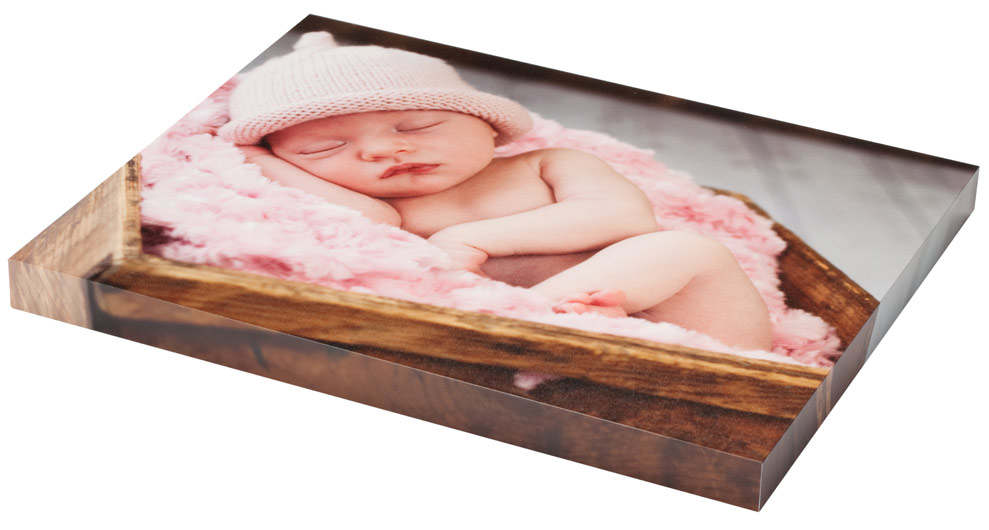 Display
Your Gallery Block will be shipped to you completely assembled with a built-in cleat on the back. For quick and hassle-free hanging, optional wall hanging hardware can be included with your order.