A beautiful, durable, and ready-to-hang mounting option.
Standout and Bamboo Mounts lend a clean, contemporary look to your wall displays. Prints can be mounted on a sustainably harvested solid Bamboo panel, or a thick lightweight backing available with Black, White, Brushed Stainless, or Maple finished edges that gives a contemporary look to unframed images.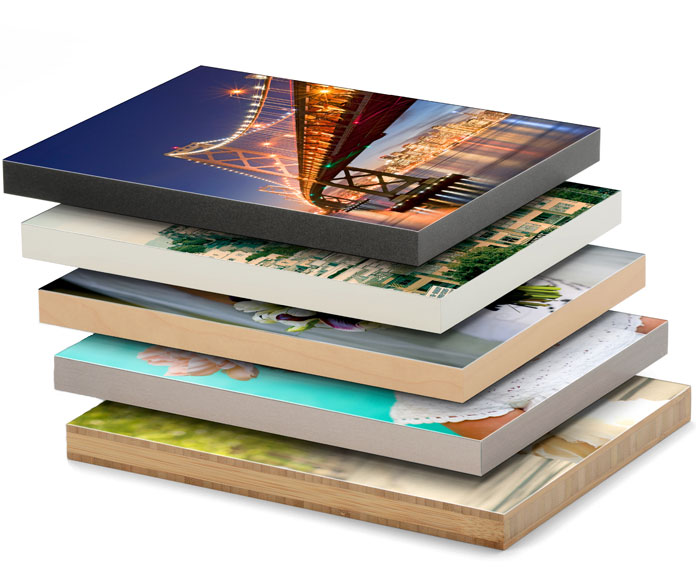 Standout Mounts
Standouts feature a lightweight backing paired with a range of edge treatments to perfectly complement any image. Available in ¾" and 1½" depths (select sizes only).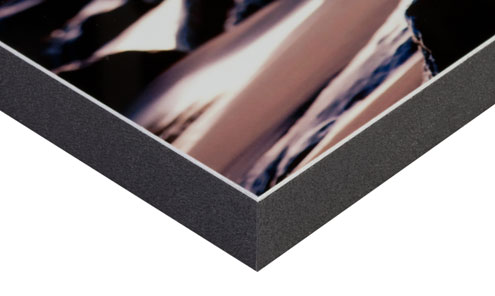 Black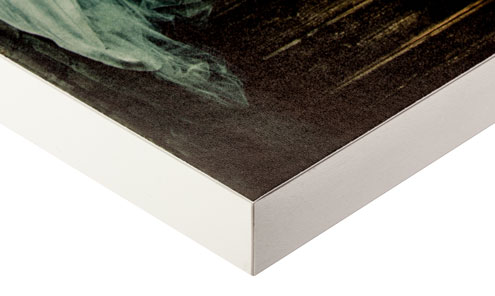 White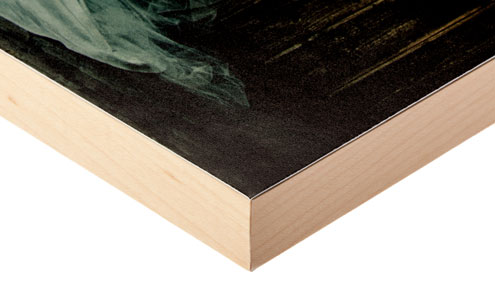 Maple
Brushed Stainless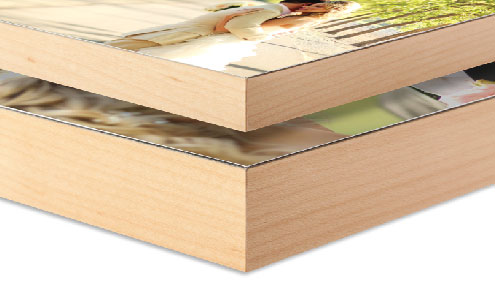 ¾" and 1½" Depths
Mounting Keyhole
Bamboo Mounts
Our 3⁄4" Bamboo Mounts are made from organically grown, renewable, and FSC certified bamboo that not only looks good, but is also friendly to our environment.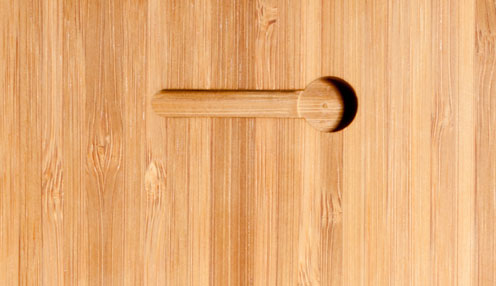 Mounting Keyhole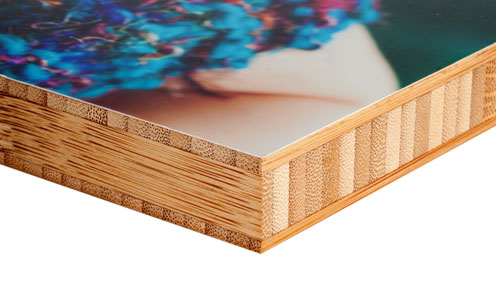 Bamboo
Print Types
Standout and Bamboo Mounts can be mounted to your choice of Prints on Photo Paper, Fine Art Prints, or MetalPrints.
Sizes
| ¾" Standout Mount - Black | ¾" Standout Mount - Brushed Stainless, White and Maple | ¾" Bamboo Mount |
| --- | --- | --- |
| | | |
| 4x5 | 4x5 | 4x5 |
| 4x6 | 4x6 | 4x6 |
| 4x12 | 4x12 | 4x12 |
| 5x5 | 5x5 | 5x5 |
| 5x7 | 5x7 | 5x7 |
| 5x10 | 5x10 | 5x10 |
| 8x8 | 8x8 | 8x8 |
| 8x10 | 8x10 | 8x10 |
| 8x12 | 8x12 | 8x12 |
| 10x10 | 10x10 | 10x10 |
| 10x20 | 10x20 | 10x20 |
| 10x30 | 10x30 | 10x30 |
| 11x14 | 11x14 | 11x14 |
| 12x12 | 12x12 | 12x12 |
| 12x18 | 12x18 | 12x18 |
| 12x24 | 12x24 | 12x24 |
| 16x16 | 16x16 | 16x20 |
| 16x20 | 16x20 | 16x16 |
| 16x24 | 16x24 | 16x24 |
| 20x20 | 20x20 | 20x20 |
| 20x24 | 20x24 | 20x24 |
| 20x30 | 20x30 | 20x30 |
| 20x40 | 20x40 | 20x40 |
| 24x30 | 24x30 | 24x30 |
| 24x36 | 24x36 | 24x36 |
| 30x30 | 30x30 | 30x30 |
| 30x40 | 30x40 | 30x40 |
| 1½" Standout Mount - Brushed Stainless, White and Maple | 1½" Standout Mount - Black |
| --- | --- |
| | |
| 8x10 | 8x10 |
| 16x20 | 16x20 |
| 20x24 | 20x24 |
| 24x30 | 24x30 |
| 24x36 | 24x36 |
| 30x40 | 30x40 |